Managing Directors
Architekt Dipl. Ing. Dr. techn. Adil LARI / Managing Directors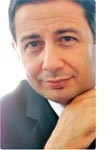 The internationally renowned expert on the field of sustainable architecture and solar-housing pioneer, Dr. Lari founded the ACE Group in 1999. User-friendly ecology and sustainability play a key role in all of his projects. He won the Great Austrian Housing Prize and set the standard for the future of sustainable architecture. The acclaimed and internationally awarded architect specializes in ecological housing and energy-efficient renovations and holds speeches and seminars worldwide.
Architekt Dipl. Ing. Michael WAGNER /  Project Management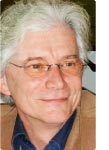 Michael Wagner, expert for project management, project controlling and construction supervision is a founding member of the ACE Group. The emissions specialist for holistic environmental life cycle assessment holds the responsibility to minimize the carbon footprint. The LEED-certified construction expert Wagner stands out due to his mixture of expertise – sustainable architecture, project management/controlling and conscious emissions-control – and can consequently and efficiently coordinate and implement the set standards.
Dipl. Ing. Christian Bauer / Civil Engineer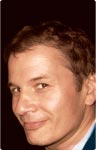 His expertise lies in the planning of structural design. He has implemented numerous new construction and rehabilitation works. His main focus lies on technical environmental protection, intelligent and ecological building/ construction with the use of renewable energies, and on the development of structural models. As a structural engineer, issuer of Energy Passports and a specialized consultant for the ecological usage of building material, he covers the necessary regulatory aspect of development, as well as the constructional engineer- and evaluator function within.